Acrylic Cocktail Stir Sticks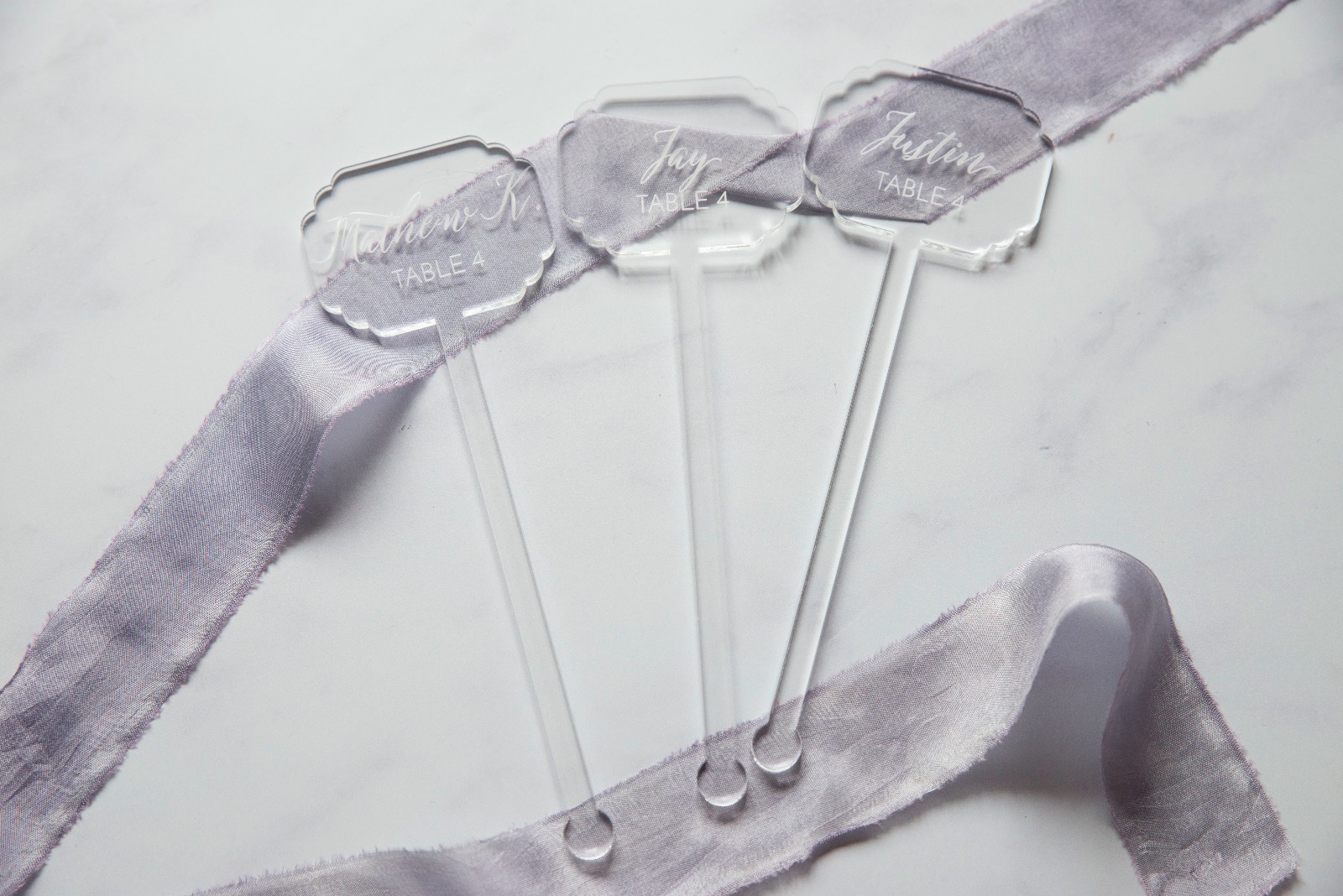 Acrylic Cocktail Stir Sticks
These laser cut stir sticks make a fun addition to your event decor and can be cut from different material types to suit your theme. Choose from gold mirror acrylic, silver mirror acrylic, clear acrylic. Please note that the mirrored options are single sided. If you would like a different colour or font style, please contact us for a quote.
Pictured in clear acrylic
Dimensions
Height- 6"
Width- 2" at widest point
To order, please choose your quantity, select add to cart and then fill the form that pop ups with the type of material you'd like and the list of first names you'd like us to make.
Please note: this listing is for first names and table number only and there is a minimum order quantity of 20.
Please allow 10-15 working days for creation of your order. If you need your items urgently, please contact us before ordering.